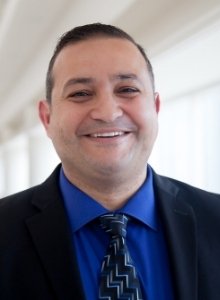 Atif Elkadi, Deputy Chief Executive Officer. Atif Elkadi joined the Authority in 2017 and has more than 17 years of extensive senior-level experience in all aspects of strategic marketing, social media, brand management, public relations, marketing, advertising and strategic communications.
Atif is responsible for the day to day operations, overall strategic communications, community engagement, social media, marketing, advertising and public relations while finding new and innovative approaches to increasing revenue. In his previous role as a Senior Corporate Communications Manager, he was responsible for developing the overall communication strategy, implementing and managing strategic communication initiatives which support the organizational strategic objectives and initiatives for Dallas Fort Worth International Airport (DFW), the fourth busiest airport in the world.
He has international airport experience having worked at Dubai International Airport (DXB), the busiest airport in the world for international passengers. He developed and managed internal communications, customer service communications and social media for Dubai Airport while developing communication strategies to support employee and customer service communications.
Atif has a master's Degree in Communication Management from the University of Southern California, an M.B.A. from the University of Phoenix, and a bachelor's Degree in Journalism from California Polytechnic State University, San Luis Obispo. You can follow him on Twitter at @atifjelkadi.